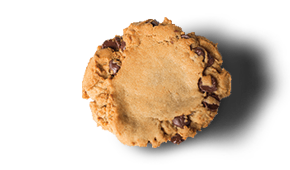 The Captain's Cookies
We make all of our cookies from scratch using our own secret recipes and only the best ingredients!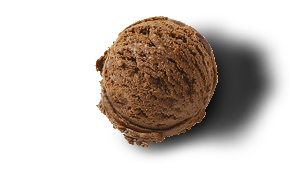 Ice Cream & Milk
We always partner with local creameries to bring you only the best ice cream, all while supporting local businesses.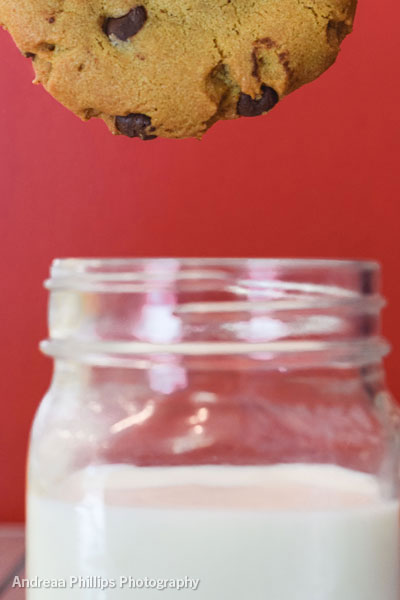 Our Mission
Captain Cookie owners Juliann and Kirk Francis believe that with great cookies comes great responsibility. A large portion of Captain Cookie's profits has always and will always be used as a force for good. Captain Cookie proudly supports efforts to end hunger including local food banks and No Kid Hungry, and helps raise funds to support local schools and community organizations. We want our customers and employees to know that each member of the Captain Cookie community is helping save the world one cookie at a time!
Saving The World
One Cookie At A Time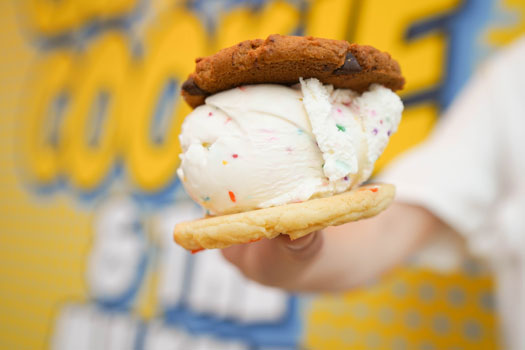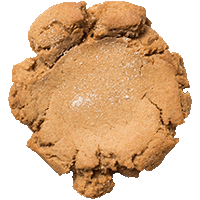 Only the best
We developed a handful of knockout recipes for the cookies featured on our menu. These cookies are made-from-scratch using the finest ingredients. We've put everything into making your cookie the best you've ever had.
Don't want to take our word for it? Here's what some others have to say about us!
"Perfectly delicious ice cream sandwich! Just saying. Pure perfection"
"If, and ONLY if, you are seeking delicious cookies served with superior customer service: This.Is.Your.Place. I will be ordering again and again!"
"Thanks for making the wedding at #CampBethBinsky even better. Delicious cookies and ice cream. Yum!"
Frequently Asked Questions
Are you operating a food truck?
Captain Cookie did start as a food truck, and while we are still running three trucks in DC, we are not currently running our NC truck. If you're craving cookies and ice cream, we hope you'll visit our flagship NC location in Transfer Company Food Hall. If you were hoping to invite our truck to an event – thank you! We do offer some party platter options – you can order right on our website or by emailing us at tcostore@captaincookienc.com.
Can I make your delicious cookies at home?
Yes! We offer ready-to-bake dough. You can order that on our website or by emailing us at tcostore@captaincookienc.com. Just don't try to bake the dough from our edible jars! That's a different recipe developed just to be eaten right from the jar, and it will not bake up into a recognizable cookie.
Do you offer delivery that isn't a third party?
Currently we offer local delivery on large orders (over $200) only. Otherwise we ask you to use one of our third-party partners (UberEats, Postmates or Grubhub).
Do you have any gluten free items?
We are currently on the hunt for a great local GF bakery with which to partner, since our facility setup doesn't allow us to produce GF products. If you have a favorite, please email us your recommendation so we can check it out. In the meantime, some of our ice creams are gluten free, and our staff is happy to assist you in selecting a treat.
Any vegan ice cream options?
We are on the hunt for a great vegan ice cream maker in order to accommodate this request! If you know of one, please email us. Until then, please enjoy our delicious vegan chocolate chip cookies – you'll find out why we're famous for those from the first bite! And ask about our soy milk & vegan cookie combo!
Now Available!
Treat someone to our made-from-scratch cookie of the month! We offer various subscription levels as well as one-time boxes to help you send our cookies all over the US! For more information: