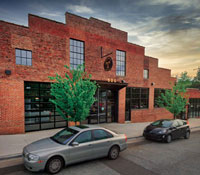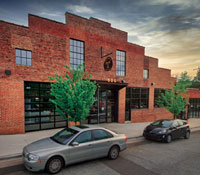 Captain Cookie and the Milkman
500 E. Davie St
Raleigh
,
NC
27601
In the Transfer Co. Food Hall
(919) 909-6965
Mon - Thur: 11 am - 9 pm
Fri - Sat 10a - 9pm
Sunday: 10 am - 8 pm
Temporary hours: closing 3pm Thanksgiving Day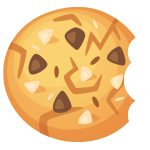 Saving the world one cookie at a time
Est. in 2012
Eight years ago, it started in DC with a single food truck. Now we run three trucks and three stores in the district and have expanded to the Transfer Co. Food Hall in Raleigh!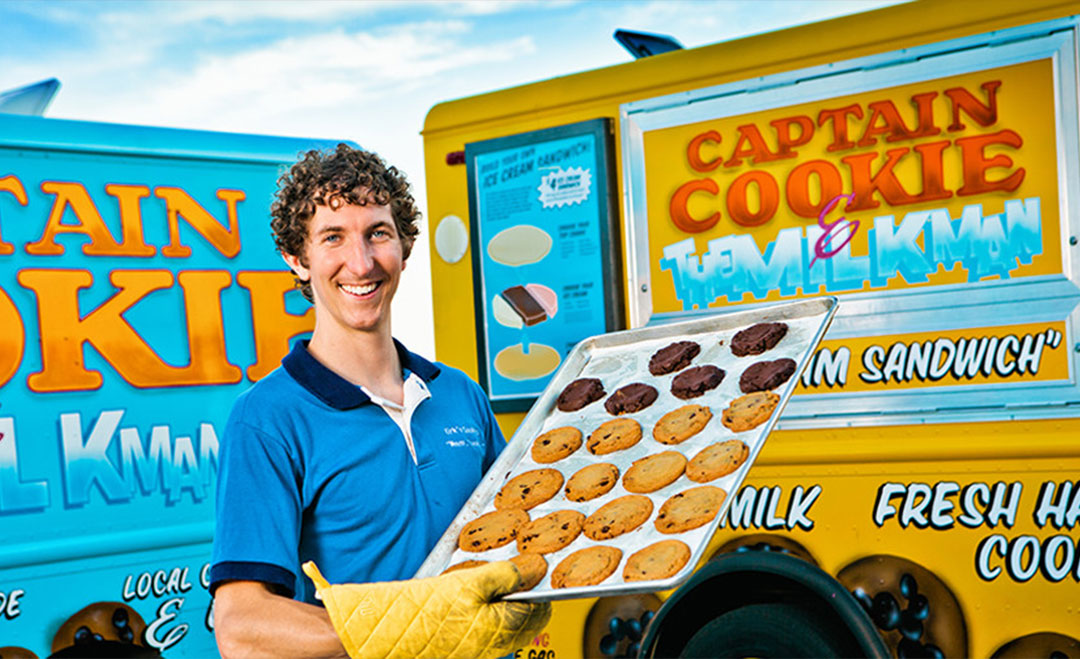 Captain Cookie and the Milkman serves fresh, made-from-scratch cookies, dairy from local creameries, and made-to-order ice cream sandwiches!
Kirk made his first cookie at age four and has been obsessed ever since. His recipe for chocolate chip cookies is the result of over three decades of tinkering and testing. While on the quest for perfection, he also developed a handful of knockout recipes for the cookies featured on our menu. To say these cookies are made-from-scratch is an understatement. Years of cookie-making and the finest ingredients have gone into making your cookie the best you've ever had.
How it all started
Fledgling careers took Kirk and Juliann away from North Carolina to DC after they graduated from Carolina. There in the nation's capital, while both were working full-time jobs, Kirk built a food truck, which he quit his 9-5 to run starting in 2012. It just so happens that people in DC like the cookies! So much so that Kirk and Juliann built more trucks and added brick-and-mortar shops and currently have 3 of each in the DC area.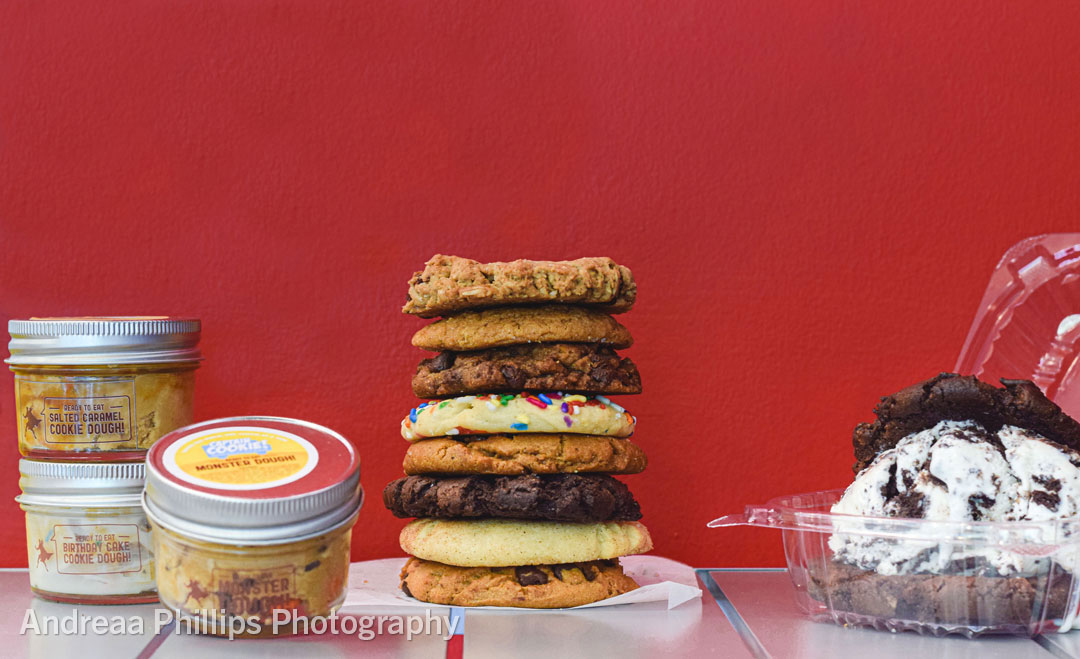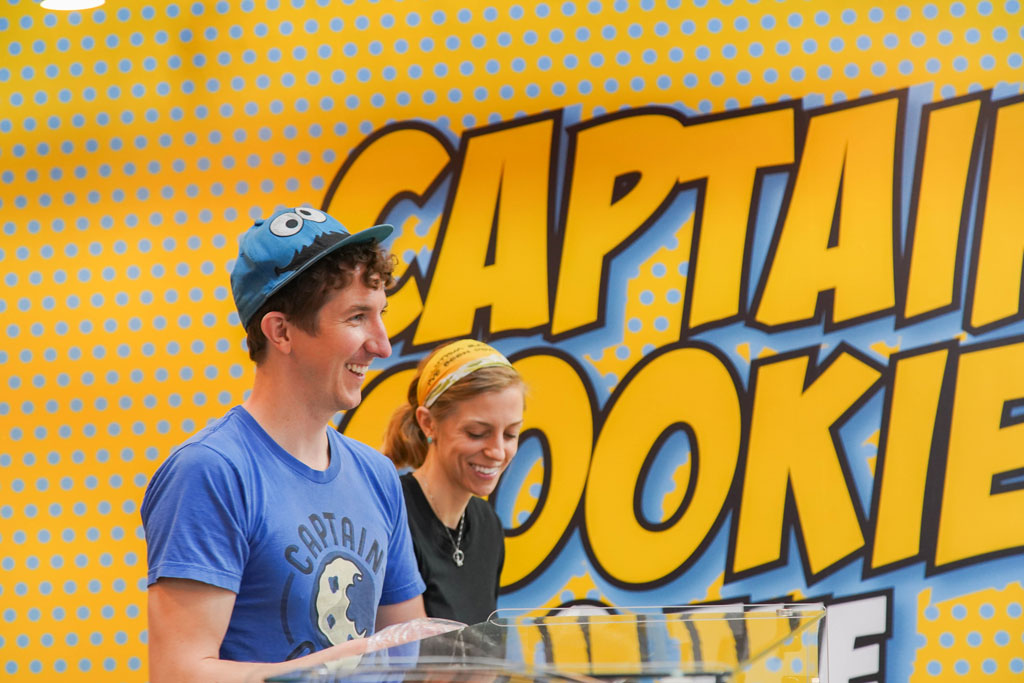 Transfer Co Food Hall shop is like coming home
Juliann began running operations for Captain Cookie full time in 2015, and the Raleigh native started looking for opportunities to expand the business to her home state. Kirk and Juliann knew they'd found the perfect spot for Captain Cookie's flagship Triangle location at Transfer Company Food Hall, in downtown Raleigh, which opened in early 2018.
Saving The World One Cookie At A Time!
Captain Cookie owners Juliann and Kirk Francis believe that with great cookies comes great responsibility. A large portion of Captain Cookie's profits has always and will always be used as a force for good. Captain Cookie proudly supports efforts to end hunger including local food banks and No Kid Hungry, and helps raise funds to support local schools and community organizations. We want our customers and employees to know that each member of the Captain Cookie community is helping save the world one cookie at a time!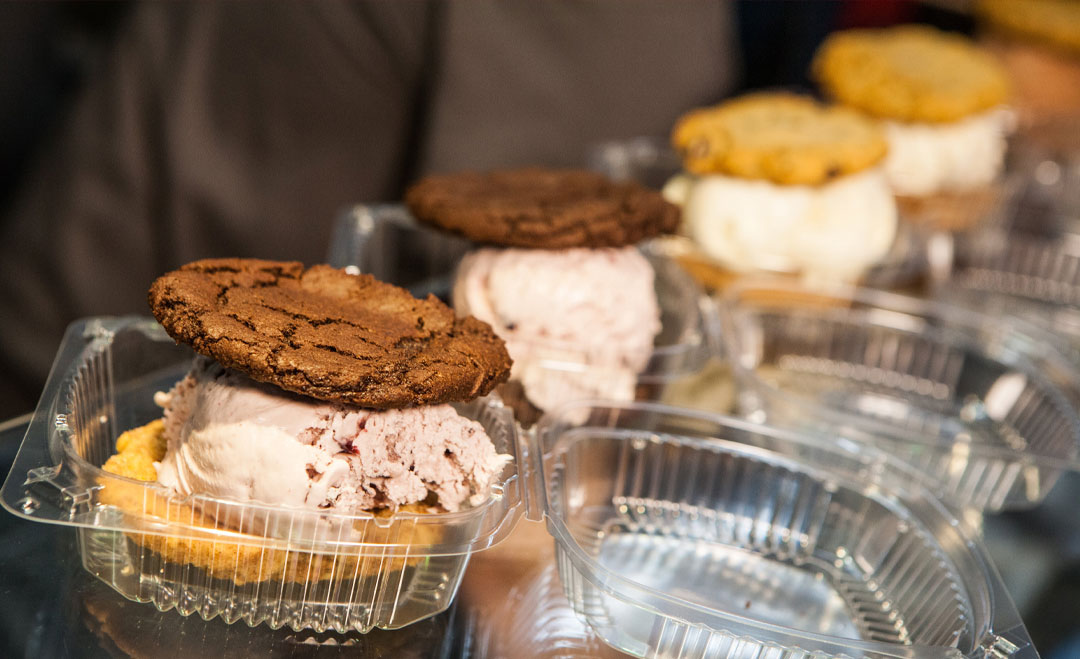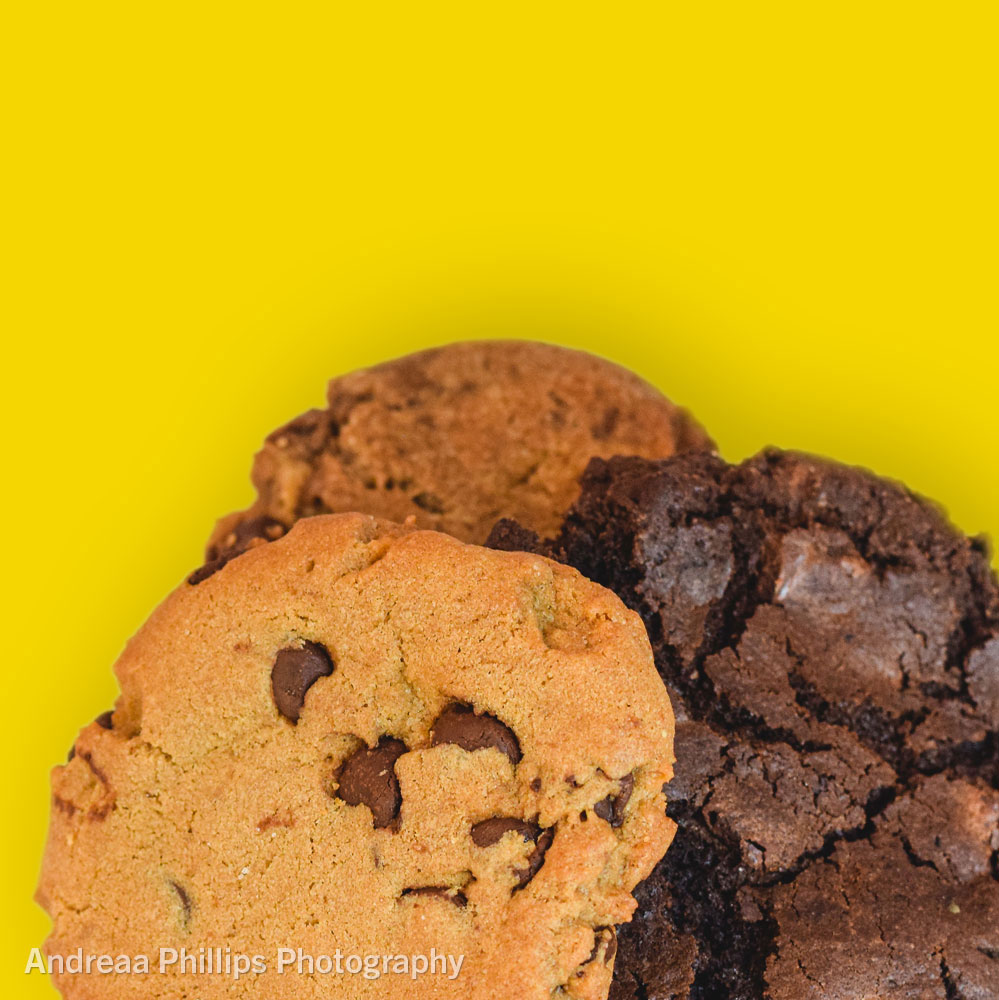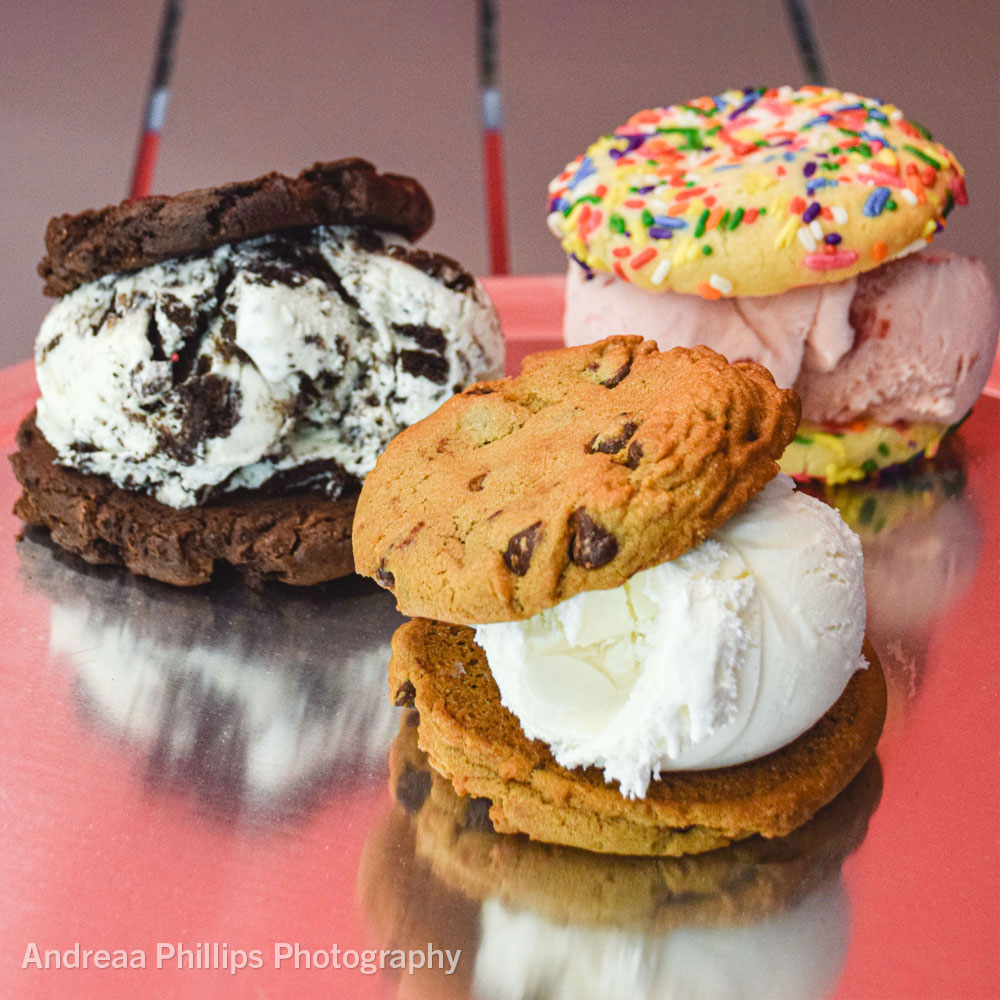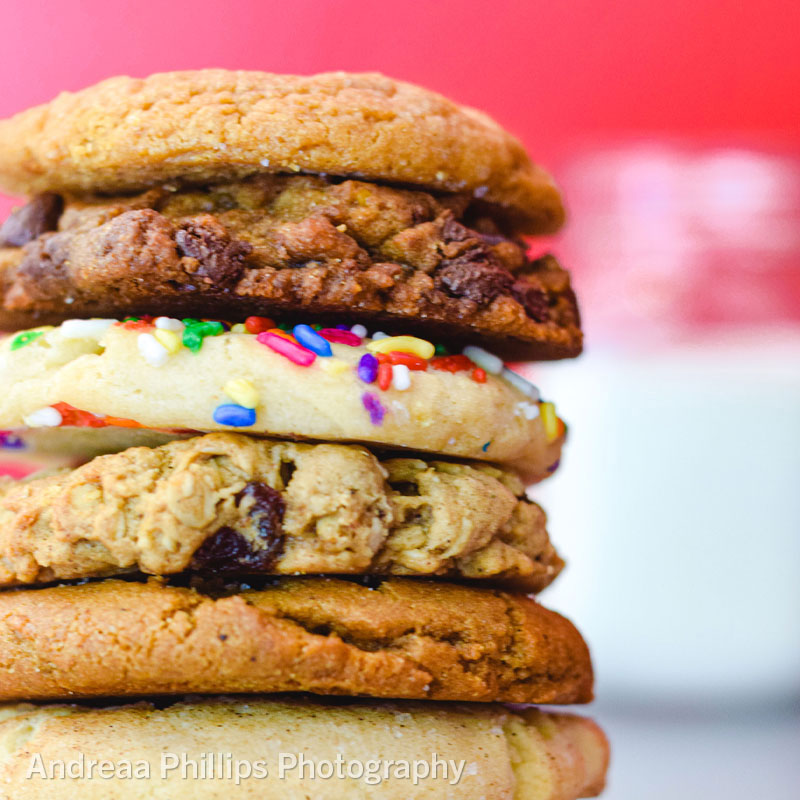 Now Available!
Treat someone to our made-from-scratch cookie of the month! We offer various subscription levels as well as one-time boxes to help you send our cookies all over the US! For more information: